Posted by Susie T. Gibbs on June 13, 2014 in Desserts, Easy Button Low Carb Keto Recipes, Low Carb Keto Recipes | 4 comments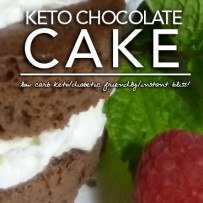 If you're looking for quick, low carb keto, sugar free or diabetic friendly dessert, you're looking in the right place! Chocolate Keto Cake aka low carb chocolate OMM (One Minute Muffins) are near-instant. They're quick and easy, taking less than 2 minutes to make, start-to-finish. Chocolate Keto Cake tastes rich and moist. Eat it simply as is or deck it out with whipped cream or icing! Delish!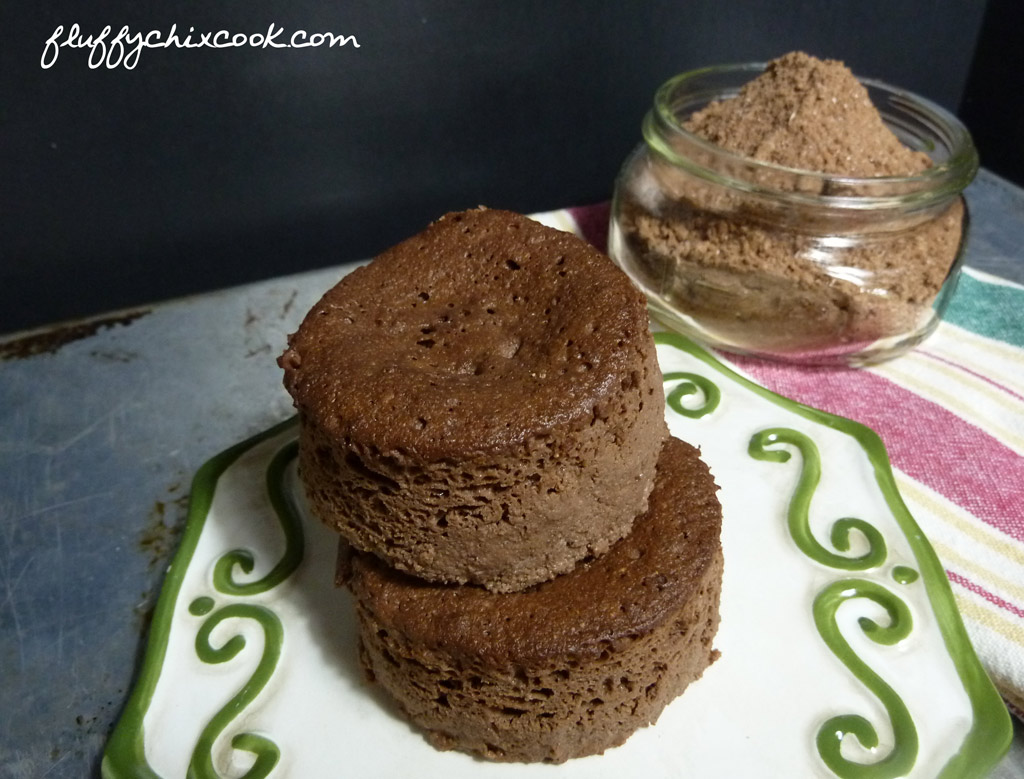 When Denny and I get down with dessert, we ideally look for two things…right after the expectation that it be low carb, keto-licious and diabetic friendly, of course: we want instant gratification (cuz we're greedy like that); and we want portion control—no messy leftovers to lurk in DS9 (Deep Space 9 aka our chest freezer), calling temptingly in the night to come out for a little hanky panky.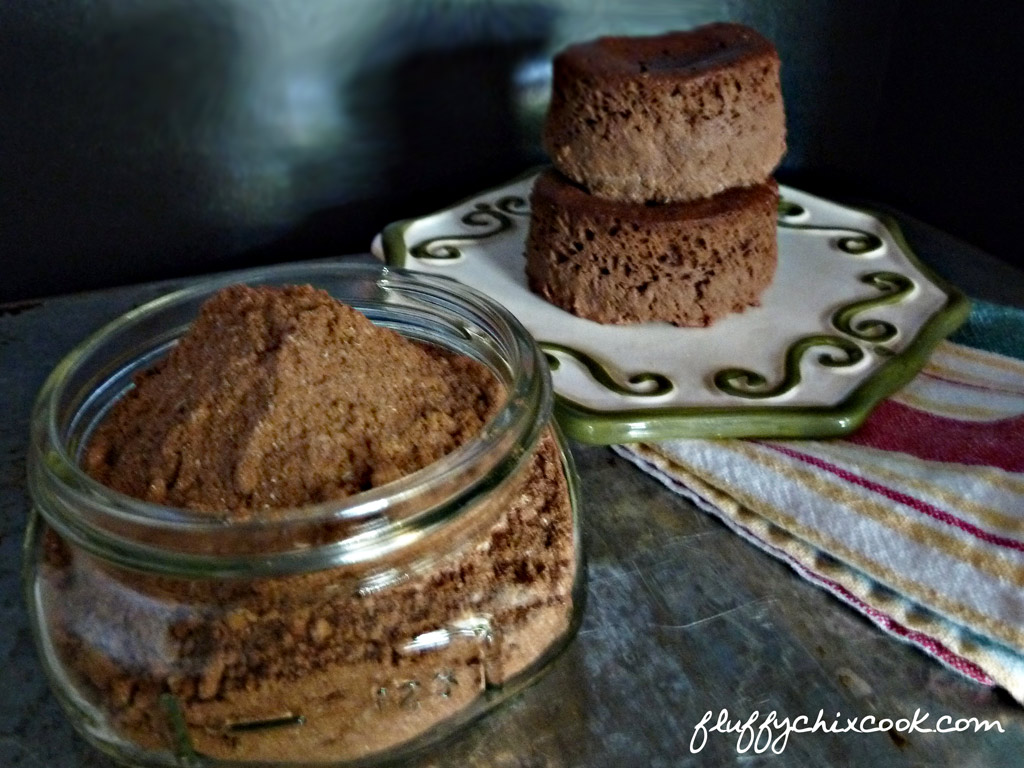 Keto Chocolate Cake Mix satisfies all of the criteria we need to make this a low carb dessert rock star—at least in our book, and as you know, we have been known to toot our own horns. But even the carb monkeys in our house, adore Keto Chocolate Cake which is quickly thrown together once you have the cake mix made and stored. (BTW, you remember our "boys" don't you? That the "boys" with their Aunt Khakki. She'd come to stay and take care of me after my second breast cancer reconstruction surgery. Khakki is one heck of a sissy, nurse and aunt! But I digress.)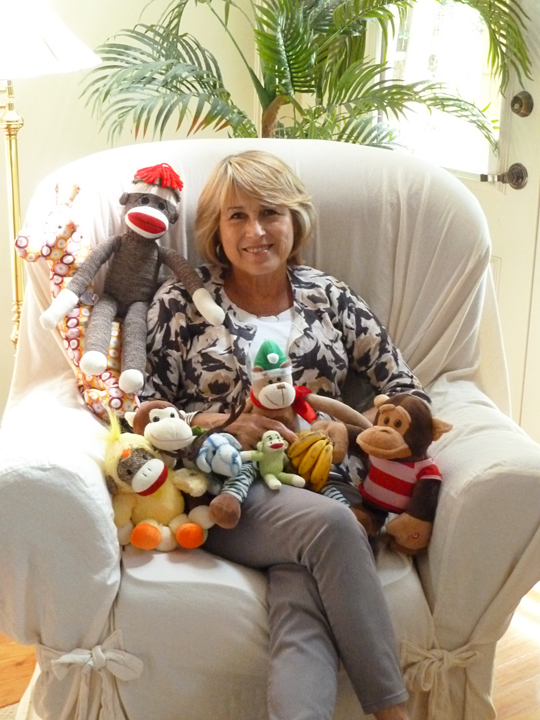 Of course, the boys like their Keto Chocolate Cake with not-so-keto-ingredients like bananas mixed with keto-legal whipped cream and peanut butter and maybe an ant or two. We prefer our cakes in purist fashion: warm cakes topped with a big hunk of whipped cream and maybe a couple of raspberries on those puppies! Then color us in heaven!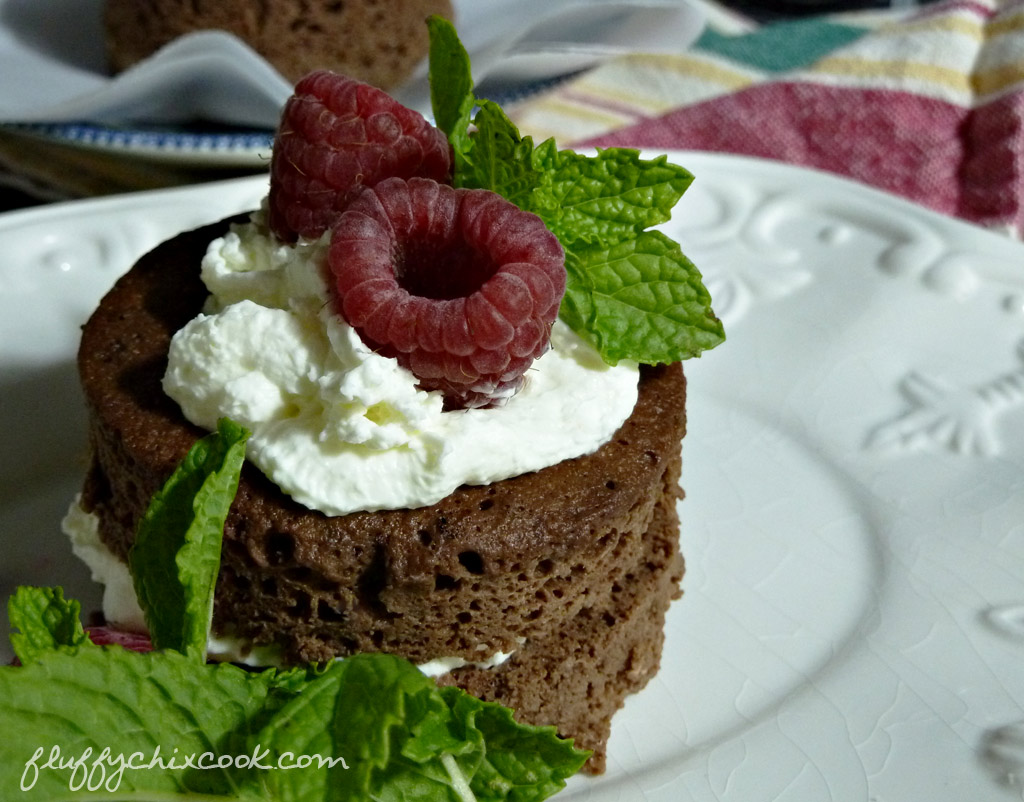 Seriously. Try them! Heaven.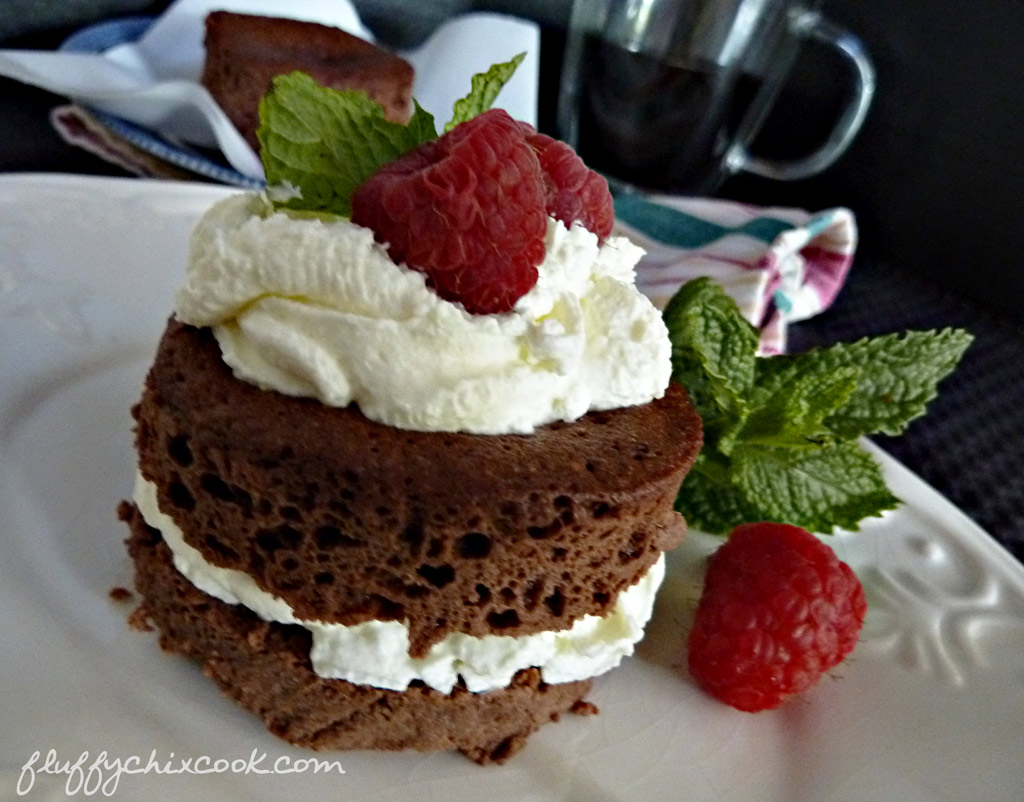 I cain't make this stuff up.
June 13, 2014
Near-instant, low carb, keto, chocolate gratification. Seriously.4 grams Efective Carbs yields a rich, moist chocolate cake. Keep the Keto Chocolate Cake Mix made-up and handy all the time.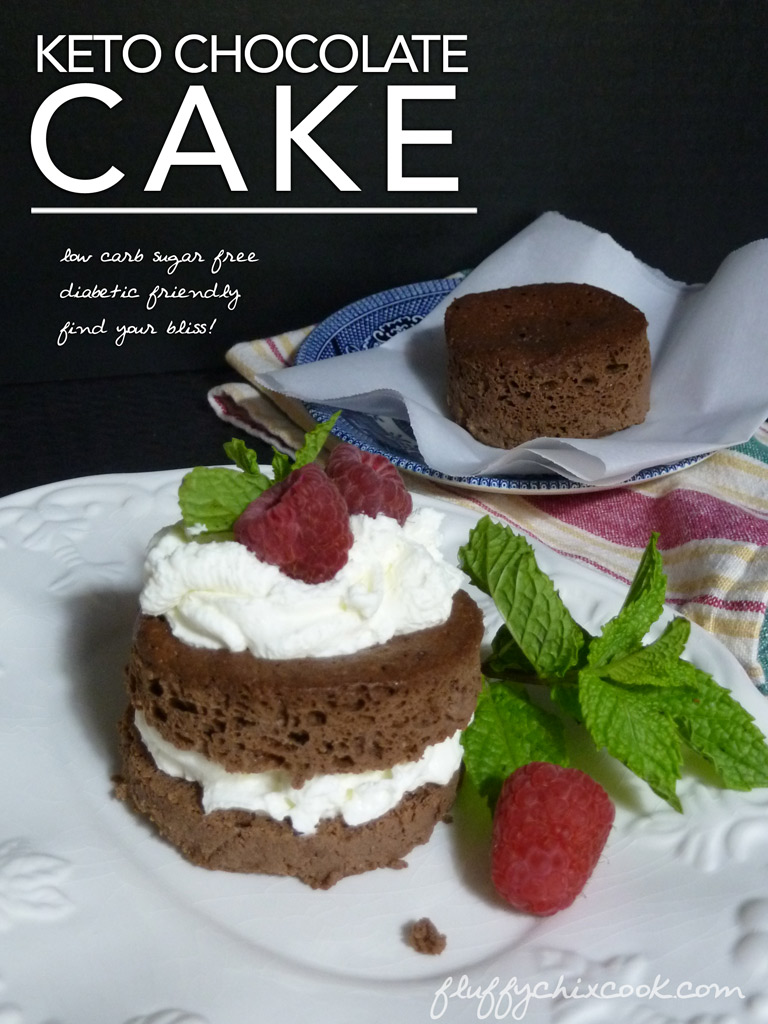 Notes
Seriously rich chocolate cake in less than 2 minutes. That's all that needs saying. Except, pass the whipped cream, please.
Serving Ideas Top with your favorite icing. We love simple whipped cream and a strawberry.
Nutritional Information
Per Serving: 162 Calories; 12g Fat (64.6% calories from fat); 7g Protein; 8g Carbohydrate; 4g Dietary Fiber; 10mg Cholesterol; 4g Effective Carbs
Copyright © 2012 Fluffy Chix Cook. All rights reserved.

Instructions
Stir all ingredients, except water, together using a spatula until evenly mixed. Mixture should be the consistency of cornbread batter. If batter is too thick, add water or cream, 1 tablespoon at a time.
Spray 4oz ramekin or custard cup with olive oil. Microwave on high for 45 seconds to 1 minute. Remove cake from ramekin and cool on a wire rack. Frost or top with your favorite sugar free topping or icing and enjoy.
Amount Per Serving:

1 Cake

Calories

162

% Daily Value*
Total Fat


12

18.5%
Saturated Fat
0
Trans Fat
Cholesterol

0
Sodium

0
Total Carbohydrate

0
Dietary Fiber
0
Sugars
Protein

| | |
| --- | --- |
| Vitamin A | Vitamin C |
| Calcium | Iron |
* Percent Daily Values are based on a 2,000 calorie diet. Your daily values may be higher or lower depending on your calorie needs.
Fluffy Chix Cook
© 2020 Copyright © 2019 Fluffy Chix Cook. All rights reserved.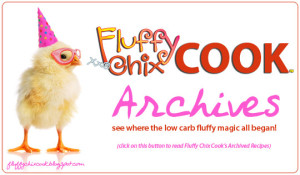 Copyright © 2012 Fluffy Chix Cook. All rights reserved.