The combination of light grey kitchen cabinets with dark countertops is a design choice that has gained popularity for its striking and sophisticated aesthetic. This pairing creates a balanced and visually appealing contrast between the lighter and darker elements in the kitchen. Light grey cabinets bring a sense of openness and brightness to the space, while dark countertops add depth, elegance, and a touch of drama.
One advantage of light grey kitchen cabinets is their versatility. They serve as a neutral backdrop that can adapt to various design styles, from contemporary and modern to traditional and transitional. This adaptability makes light grey cabinets an excellent choice for homeowners who may want to change the overall look of their kitchen in the future without the need for a complete overhaul.
The incorporation of dark countertops, such as deep charcoal, black, or dark brown, creates a captivating visual impact against the light grey cabinets. This contrast not only adds a sense of depth but also highlights the surfaces, making them stand out as focal points in the kitchen. The dark countertops can also help conceal stains or marks that may be more noticeable on lighter surfaces.
The combination of light grey cabinets and dark countertops can be enhanced by thoughtful lighting choices. Pendant lights or under-cabinet lighting can be strategically placed to illuminate the countertops, showcasing their rich color and creating a warm and inviting atmosphere. This layering of light contributes to a well-balanced and functional kitchen.
Texture plays a crucial role in the overall design of a kitchen with light grey cabinets and dark countertops. Consider incorporating textured materials such as brushed metal hardware, subway tile backsplashes, or patterned flooring to add visual interest and depth. The interplay of textures creates a dynamic and engaging environment.
The choice of countertop material can influence the overall aesthetic of the kitchen. Dark granite or quartz countertops often work well with light grey cabinets, providing durability, a polished look, and a variety of color options. Additionally, the reflective qualities of these materials can contribute to a brighter and more open feel in the kitchen.
To avoid a monochromatic look, consider introducing accent colors in the form of accessories, decor, or even a colorful backsplash. This adds vibrancy and personality to the kitchen while preventing it from feeling too uniform. Bold accent colors can create focal points and contribute to a dynamic and lively atmosphere.
The use of open shelving or glass-fronted cabinets can be an effective way to break up the visual heaviness of dark countertops. By incorporating these elements, you allow glimpses of the light grey cabinets to shine through, creating a sense of airiness and preventing the space from feeling too enclosed.
Another consideration in a kitchen with light grey cabinets and dark countertops is the flooring. Lighter flooring options, such as light wood or neutral tiles, can complement the overall color scheme and contribute to a cohesive and harmonious design. Flooring serves as a connecting element that ties together the different components of the kitchen.
When choosing the shade of light grey for the cabinets, consider the natural lighting in the kitchen. Cooler tones of light grey can work well in kitchens with ample natural light, creating a crisp and clean look. Warmer tones of light grey may be preferable in kitchens with less natural light, as they can impart a cozier and more inviting feel.
Dark countertops can vary in material, and each material has its unique characteristics. For instance, black granite offers a sleek and polished appearance, while dark quartz provides a more uniform and contemporary look. Consider the practical aspects of each material, such as maintenance requirements and durability, when making your countertop selection.
Hardware choices, such as cabinet handles and faucets, can influence the overall style of the kitchen. Matte black or brushed nickel hardware can complement the sophisticated look of light grey cabinets and dark countertops. The hardware serves as finishing touches that add a polished and cohesive feel to the kitchen design.
In a kitchen with an open layout, the combination of light grey cabinets and dark countertops can create a seamless transition between the kitchen and adjoining living spaces. The neutral tones allow for continuity in design, providing a cohesive look that flows effortlessly throughout the interconnected areas of the home.
Consider the sheen or finish of the cabinets and countertops when designing a kitchen with light grey cabinets and dark countertops. Matte finishes can contribute to a more muted and understated aesthetic, while glossy or polished finishes can add a touch of glamour and reflectivity. The choice of finish depends on the desired overall look and style of the kitchen.
The decision to incorporate an island in a kitchen with light grey cabinets and dark countertops can provide additional design opportunities. A contrasting countertop on the island, such as a lighter shade or a different material, can create visual interest and serve as a focal point. This adds an extra layer of complexity to the kitchen's design.
The combination of light grey kitchen cabinets with dark countertops offers a timeless and visually appealing design for the modern kitchen. The interplay of light and dark elements creates a sophisticated contrast that can be customized to suit various design styles. Thoughtful considerations, such as lighting choices, texture, accent colors, and hardware selection, contribute to a well-balanced and harmonious kitchen design. Whether aiming for a contemporary or more traditional look, the versatility of this color combination allows homeowners to create a kitchen that is both stylish and functional.
Light Grey Kitchen Cabinets With White Marble Countertops – Merryheyn
Inspiring Kitchens with White Cabinets and Dark Granite – Interior Design Inspirations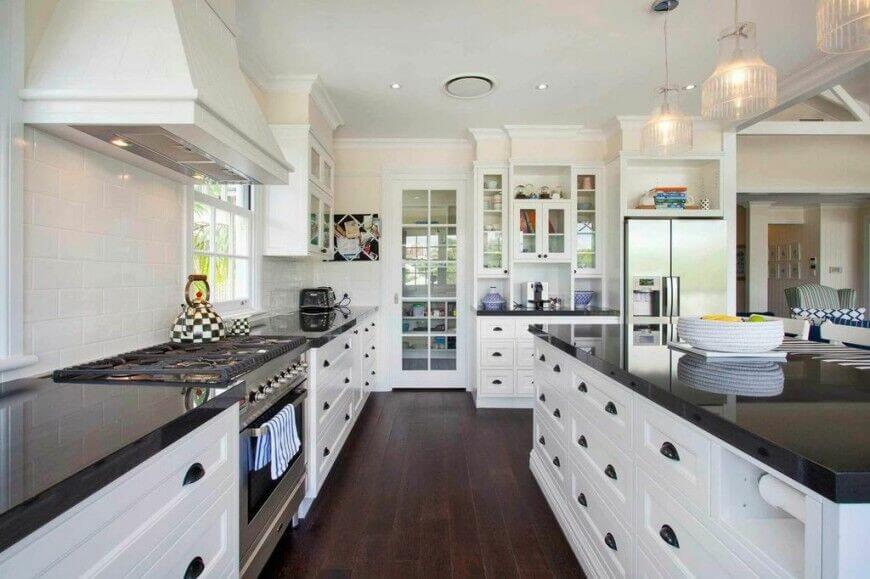 This Beautiful Mystic Gray Quartz is available in the following sizes: 2 CM Quartz countertops
Small White KItchen with Charcoal Gray Countertops and Backsplash – Contemporary – Kitchen
Gray kitchen Giallo ornamental granite, Granite kitchen, Grey kitchen
Dark kitchen cabinets with white backsplash Dark brown kitchen cabinets, Kitchen cabinet
Best Ideas Grey Kitchen Cabinets With Black Countertops Diseño de cocina, Decoración de cocina
Trendy Two-Toned Kitchen Designs You'll Like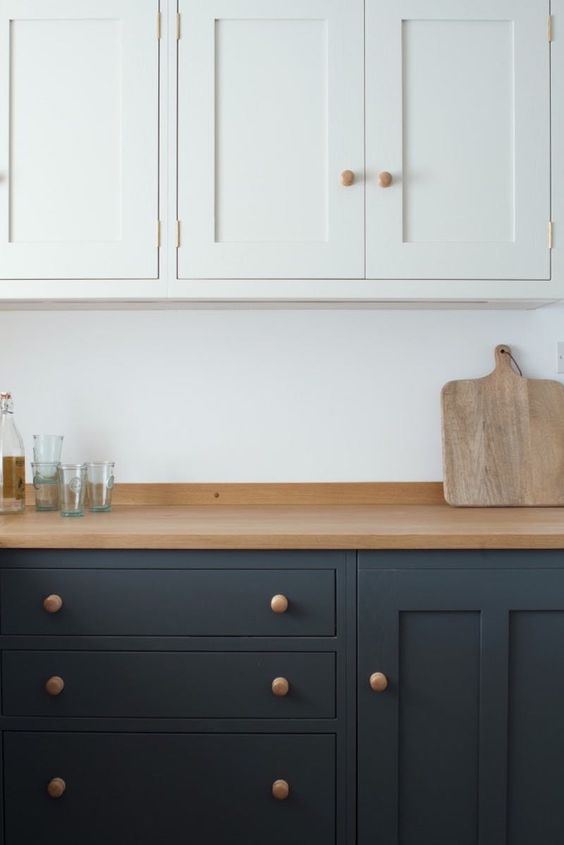 Bright kitchen with dark cabinets and white countertops Bay Area Kitchens

Related Posts: